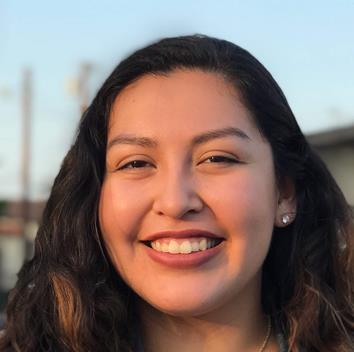 Miranda Flores-Tirado
k16mf02@kzoo.edu
Hometown: Los Angeles, California
Major: Psychology
Minor: Political Science
Study Abroad: Madrid, Spain
Best Adjective to Describe You: Bubbly
---
In 20 words or less, what is the best thing about being part of this department?
The professors are the best part of our department. They love to help students succeed.
What is your advice to first years and sophomores about getting connected to this department?
Don't be afraid to ask questions. There are lots of different areas of psychology and professors can tell you more about their areas of expertise.
What is the most valuable thing you've learned at K?
The most valuable thing I've learned at K is how to manage my time.
What has been your favorite class at K? Why?
My favorite class has been Developmental Psychology with Dr. Tan. I really enjoyed learning the theories in class and then seeing them in real life.
How have you taken advantage of the open curriculum or experienced breadth in your education?
I've tried classes outside of my comfort zone and that's actually how I found out how much I enjoy psychology.
What experiential education opportunities have you participated in?
I was a peer leader for first years during orientation, which I really enjoyed.
What is your SIP?
I'm going to interview people about their different family rituals.
What are your career aspirations/next steps after K?
I'm leaning towards going to law school after K, but I'm not sure yet.