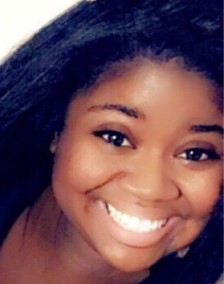 Ryley White
(she/her)
k19rw02@kzoo.edu
Hometown: Bloomfield Hills, MI
Major: Psychology
Best Adjective to Describe You: Determined
---
In 20 words or less, what is the best thing about being part of this department?
Psychology is applicable to several career fields from healthcare to business. Psychology truly opens a world of endless possibilities.
What is your advice to first years and sophomores about getting connected to this department?
Don't be afraid to communicate with professors. The psychology department has some of most caring faculty on campus and they want you to succeed! However, you have to allow yourself to be open and receptive.
What is the most valuable thing you've learned at K?
Take advantage of the opportunities that come your way and don't be scared to try new things.
What has been your favorite class at K? Why?
Developmental Psychology has been my favorite class at K because I was able to use the information from class and incorporate into my skillset to better work with children.
How have you taken advantage of the open curriculum or experienced breadth in your education?
If it wasn't for the open curriculum at K, I don't think I would be a psychology major today. I came to K thinking I was going to be a biology major since I've always loved science, but taking classes in other disciplines helped me discover all the interconnectedness that exists. I didn't have to sacrifice my love for science and my newfound passion for psychology at K.
What experiential education opportunities have you participated in?
I participated in the Community Advocates for Parents and Students (CAPS) program during my first year. Currently, I am the Civic Engagement Scholar (CES) for Woodward Elementary. I've also been a TA for Developmental Psychology and Social Development. Lastly, I am a Presidential Student Ambassador for the 2022-2023 academic year.
What is your SIP?
I'm planning to do an experiential SIP. I will work as a Certified Nursing Assistant (CNA) in a variety of clinics. At the end, I will write a reflective paper where I will connect my experiences to psychology concepts and reflect on why I want to pursue a career in medicine.
What are your career aspirations/next steps after K?
I plan to apply to Physician Assistant (PA) school after K. My dream is to work as a Pediatric Oncology Physician Assistant.
What is a random fun fact about you?
I know how to play the viola!