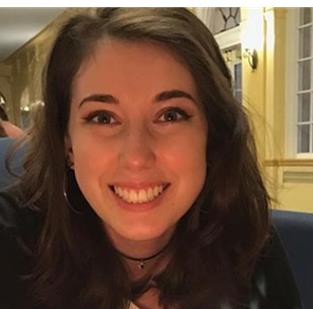 Sophia Yurdin
k16sy01@kzoo.edu
Hometown: Los Angeles, California
Major: Political Science
Minor/Concentrations: Music, Public Policy and Urban Affairs, Environmental Studies
Best Adjective to Describe You: Ineffable
---
In 20 words or less, what is the best thing about being part of this department?
I love the interdisciplinary focus of the department, the breadth of departments lets you see things from various perspectives.
What is your advice to first years and sophomores about getting connected to this department?
Talk to your professors! And if that seems too overwhelming, talk to a senior in that department who can lead you in the right direction via classes, professors, etc.
What is the most valuable thing you've learned at K?
I learned how to balance my school and personal life. I learned that you need to take time for yourself in order to work efficiently.
What has been your favorite class at K? Why?
My favorite class was Environmental Political Theory with Dr. Einspahr. I loved the readings in this class and the freedom that we were allowed when writing our essays. I was able to do independent research in the topics that truly interested me.
How have you taken advantage of the open curriculum or experienced breadth in your education?
I have taken classes in political science, philosophy, anthropology, chemistry, music, economics, Spanish, and critical ethnic studies. I have switched majors once and taken on three minors. The public policy department was a great way to study various fields.
What experiential education opportunities have you participated in?
Last year I was an intern for Abdul El Sayed's gubernatorial campaign. This year I have an internship with the Hillel Campus Alliance of Michigan.
What is your SIP?
For my SIP, I will be studying various international environmental legislation (namely the Kyoto Protocol and Paris Climate Accords). I will analyze why certain countries follow legislation that might hurt them economically.
What are your career aspirations/next steps after K?
I wish to pursue a career in environmental policy and legislation.