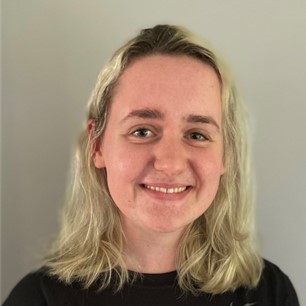 Riley Davis
k17rd01@kzoo.edu
Hometown: Novi, Michigan
Major: Biology
Minor: French
Concentration: Neuroscience
Study Abroad: Budapest Semester in Cognitive Science
Best Adjective to Describe You: Ambitious
---
In 20 words or less, what is the best thing about being part of this department?
The passion that the professors have and their willingness to share their knowledge with students.
What is your advice to first years and sophomores about getting connected to this department?
Don't be afraid to e-mail the professors or go to their office hours, even if you aren't in their classes! Everyone is friendly and will be happy to help, offer advice, or even just talk about cool things going on in the neuroscience world.
What is the most valuable thing you've learned at K?
I've learned it's important to have a balance between your academic and social life. It's easy to feel burnt out if you overwhelm yourself with your classes. It's important to take time for both your physical and mental well-being and to make sure you're having fun outside of learning.
What has been your favorite class at K? Why?
Physiological Psychology with Dr. Batsell. This was my favorite because it was the first class I took at a college level that was really focused on neuroanatomy. I loved learning about the different parts of the brain and how they contributed to human behavior.
How have you taken advantage of the open curriculum or experienced breadth in your education?
I have taken philosophy and anthropology classes, which were a nice change of pace from the traditional psychology and biology classes I am used to taking. I am also completing a French minor, which allows me to learn about a different culture and observe different global perspectives.
What is your SIP?
I was supposed to be studying Alzheimer's in mice at the University of Michigan over the summer, but due to COVID-19 my research was cancelled. I am currently working on finding a new project.
What are your career aspirations/next steps after K?
I would like to go to medical school and possibly study to become a neurosurgeon.