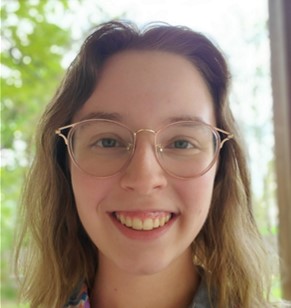 Cassie Linnertz
(she/her)
k19cl01@kzoo.edu
Hometown: Omaha, NE
Majors: Biology and Psychology
Concentration: Neuroscience
Best Adjective to Describe You: Responsible
---
In 20 words or less, what is the best thing about being part of this department?
All of the professors are very passionate about what they teach and give open and honest feedback.
What is your advice to first years and sophomores about getting connected to this department?
Talk to your professors. I know it might be intimidating but they are here to help you and can be great when you need advice with college and beyond.
What is the most valuable thing you've learned at K?
Making connections with the people around you is important, especially both peers and faculty.
What has been your favorite class at K? Why?
PSYC 420: Learning. I really enjoyed the material and Dr. Batsell is very good at lecturing. It was an engaging and insightful class.
How have you taken advantage of the open curriculum or experienced breadth in your education?
The open curriculum allowed me to take classes in both biology and psychology before I knew I wanted to major in both and when I decided I wanted to double major I didn't feel like it was an unrealistic goal.
What experiential education opportunities have you participated in?
I did Sisters in Science club my freshman year where we went to an elementary school and did science experiments with them.
What is your SIP?
I am working with Dr. Hostetter in her lab looking at gesture and if we also use our feet to gesture as well.
What are your career aspirations/next steps after K?
I am planning to work in a lab for a few years and then go on to grad school.
What is a random fun fact about you?
I have an extra bone in each of my feet.