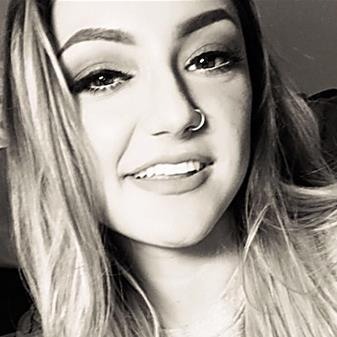 Riley Stewart
k16rs01@kzoo.edu
Hometown: Kalamazoo, Michigan
Major: Psychology
Concentration: Neuroscience
Best Adjective to Describe You: Driven
---
In 20 words or less, what is the best thing about being part of this department?
There is always something new to learn. New information and discoveries are constantly being made. You will never be bored.
What is your advice to first years and sophomores about getting connected to this department?
Building relationships with your professors is critical and will help you determine the best path for you.
What is the most valuable thing you've learned at K?
I've learned to keep trying to achieve goals and to overcome adversity. Also, trying to do it all on your own is nearly impossible. It's okay, recommended even, to lean on others for guidance and support.
What has been your favorite class at K? Why?
Physiological Psychology. Dr. Batsell expertly introduces students to the complexities of the brain and the effects of various psychological disorders. This class sparked my interest in the field of Neuroscience.
How have you taken advantage of the open curriculum or experienced breadth in your education?
I have taken poetry, theatre, and different language courses at K. The open curriculum allowed me to explore all my interests before settling on a major.
What experiential education opportunities have you participated in?
I have done research in Dr. Fletcher's sexuality lab on campus as well as interned at Wayne State University's School of Pharmacy and Medical Science.
What is your SIP?
Analyzing the effects of early threat experiences (e.g., child abuse, pediatric cancer) on the development and restructuring of the hippocampus and prefrontal cortex as it relates to encoding and long-term memory.
What are your career aspirations/next steps after K?
I hope to get a PhD in the psychopathology of neurodegenerative diseases and lead cutting edge research.