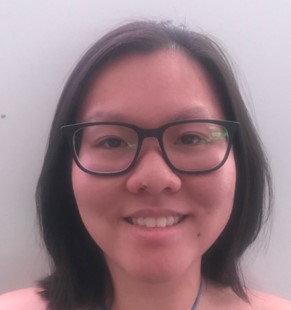 Mikki Wong
(she/her/hers)
k19mw02@kzoo.edu
Hometown: Brockton, MA then Brooklyn, NY
Majors: Music and East Asian Studies
Best Adjective to Describe You: Persistent
---
In 20 words or less, what is the best thing about being part of this department?
Being surrounded by other musicians who both encourage and inspire me.
What is your advice to first years and sophomores about getting connected to this department?
Take ensemble courses and attend performances, shows, recitals, and other events!
What is the most valuable thing you've learned at K?
Reach out to professors when you are struggling. They are evaluators but also the best sources for assistance and accommodations. They are instructors but also friends and guides.
What has been your favorite class at K? Why?
My favorite class at K has been the Japanese percussion ensemble, taiko, because of the progress I've been able to see in myself. I first took this class during the fall term of 2020 as a complete beginner, so I was not accustomed to the full-body experience that taiko demanded. My arms would tense up as I struggled to keep up with the rhythms. But I stuck with it and at the end of every term, I felt closer and closer to understanding the philosophy of movement that would allow me to play more efficiently. Now, I embrace taiko as a physical activity of complete focus and celebrate my body's ability to successfully conserve and direct energy.ve for the subject is infectious.
How have you taken advantage of the open curriculum or experienced breadth in your education?
Both my East Asian Studies and Music major allow me to choose from a wide variety of courses to fulfill my requirements. Because of this freedom, I have been able to shape my education to best suit my interests. Focusing on Japan, I took courses such as Modern Japanese Literature in Translation, Japanese Culture Through Film, and Manga/Anime & Gender. In Music Theory III, I studied film music and had the opportunity to create a work of my own for my final project. Moreover, I still had the chance to explore other courses such as Intro to Creative Writing and Intro to US Politics while staying on track for both of my majors.
What experiential education opportunities have you participated in?
Starting in Fall 2021, I became the president of the student organization/club K-Rock. Since then, we have held two fantastic performances, one in Fall 2021 and a second in Spring 2022. I have learned much about event management, peer collaboration, and leadership responsibilities.
What is your SIP?
For my SIP, I decided to write music with Japanese lyrics that correspond with the content of the first and second-level Japanese textbooks. This idea combines both my interest in reviewing and furthering my Japanese language skills and my passion for music.
What are your career aspirations/next steps after K?
I would very much like to continue being involved in music and am considering a career in arts management.
What is a random fun fact about you?
I'm not too great at it, but I love ice skating!