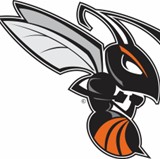 Emily Lulkin
k17el01@kzoo.edu
Major: French
Concentration: Jewish Studies
Study Abroad: Clermont-Ferrand, France
In 20 words or less, what is the best thing about being part of this department?
You'd be surprised how relevant the classes are in daily life and how much they connect to other classes!
What is your biggest piece of advice to first years and sophomores about getting connected to this department?
Since it's a small department, the professors will really get to know you throughout your time here. Go to office hours and participate in class to forge relationships with them! Once you do, they will better know how to help you since they know how you learn and what kind of work you do.
What has been your favorite class at K? Why?
American Jewish Experience – this was the first Jewish Studies class I took and it made me realize I wanted to keep studying it. Bilingualism was also a fascinating class in the French department.
How have you taken advantage of the open curriculum or experienced breadth in your education?
I've taken so many classes outside my major just because they seemed interesting. Sometimes I hated them but most of the time I got to take a cool class and learn something new. I was never held back by having to take prerequisites in subjects that I didn't care about.
What experiential education opportunities have you participated in?
I've worked with Hillel for the last 4 years and it has provided a really cool Jewish community on campus.
What is your SIP?
I am studying the Dreyfus Affair which combines both of my majors of French & Jewish Studies.