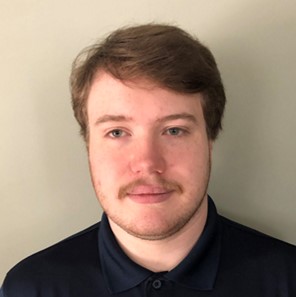 Michael Smith
k17ms04@kzoo.edu
Hometown: Grand Rapids, Michigan
Major: International & Area Studies
Minor: Japanese
Study Abroad: Kyoto
Best Adjective to Describe You: Nondescript
---
In 20 words or less, what is the best thing about being part of this department?
The Japanese department is probably one of the chillest places that I have ever learned something in.
What is your advice to first years and sophomores about getting connected to this department?
You don't need to have previous experience with the language to do well in the department so if you are interested just go for it.
What is the most valuable thing you've learned at K?
I've come to know and learned to work with people that I otherwise wouldn't have and it has been instrumental in expanding my horizons.
What has been your favorite class at K? Why?
My first-year seminar was my favorite class at K due to how unique of an experience it was. I assumed the identity of Baldwin of Flanders for two weeks and had to try to leave who I was behind.
How have you taken advantage of the open curriculum or experienced breadth in your education?
While I haven't gone as far afield as some have in taking advantage of the open curriculum, I have used it to stick my nose into a few classes in other areas that seemed interesting like CES.
What is your SIP?
To put my SIP as simply as possible, I am examining ahistorical use of historical personages in Japanese media.
What are your career aspirations/next steps after K?
Things are pretty up in the air for what I will do after K at this point.