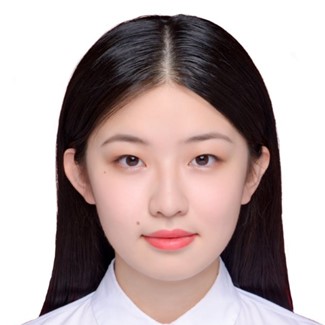 Selina Ma
(she/her/hers)
k18rm04@kzoo.edu
Hometown: Changchun, China
Majors: East Asian Studies and Studio Art
Minor: Japanese
Best Adjective to Describe You: Optimistic
---
In 20 words or less, what is the best thing about being part of this department?
Learning a new language and Japanese culture is like having a new soul. It makes you positively feel of how the world can be made up of diversity and delicacy.
What is your advice to first years and sophomores about getting connected to this department?
Learning one more language is one more chance for career choice, one more chance for promotion and salary increase. So, if you're interested in Japanese, whether for fun or self-improvement, then I recommend it. It's a worthwhile investment in yourself!
What is the most valuable thing you've learned at K?
To respect different cultures, accept different voices, and love the people around.
What has been your favorite class at K? Why?
I enjoyed all the classes I took with Professor Tyler Walker, Dr. Dennis Frost, and Dr. Noriko Sugimori. Professors offer unique perspectives and excellent insights. The readings and movies in the courses are very interesting, even academic reports.
How have you taken advantage of the open curriculum or experienced breadth in your education?
Students in the classes of the Japanese Department may have different identities and cultural backgrounds. That offers a great chance for everyone to share and exchange their knowledge and opinions.
What is your SIP?
Series Painting in Studio Art
What are your career aspirations/next steps after K?
I plan to apply for Graduate School at Waseda University in Japan.