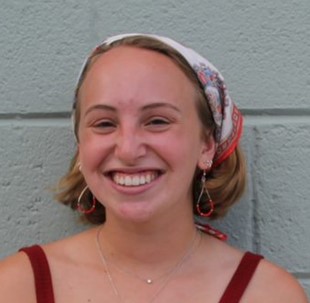 Alyssa Norman
(she/her/hers)
k18an01@kzoo.edu
Hometown: Waterford, Michigan
Majors: International & Area Studies and Women, Gender, & Sexuality
Minor: Spanish
Study Abroad: Costa Rica
Best Adjectives to Describe You: Patient, Passionate, Caring
---
In 20 words or less, what is the best thing about being part of this department?
The best things about being a part of the IAS department are the flexibility and wide range of classes.
What is your advice to first years and sophomores about getting connected to this department?
It is helpful to reach out early to professors! By doing this you can make sure you understand all of the major requirements.
What is the most valuable thing you've learned at K?
The most valuable thing that I have learned at K is that we decide and drive our personal growth. Choosing classes and topics that interest you makes learning more fun!
What has been your favorite class at K? Why?
My favorite class was Gender and Sexuality in Colonial Latin America. In this class I learned history in a new way, focusing on people who are often left out. I gained a deeper understanding of the subjectivity of history.
How have you taken advantage of the open curriculum or experienced breadth in your education?
I've taken all sorts of classes that interested me! Art, History, AnSo, Poli Sci, WGS, Religion, etc.
What experiential education opportunities have you participated in?
Civic Engagement Scholar for Goodwill Adult Literacy Program, SPEAK member, and SRF member.
What is your SIP?
I am hoping to complete my SIP while in Costa Rica this summer!
What are your career aspirations/next steps after K?
I plan to teach elementary school!