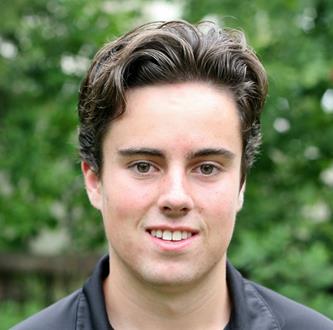 Conor Ryan
k16cr01@kzoo.edu
Hometown: Birmingham, Michigan
Majors: History, Political Science
Concentration: African Studies
Study Abroad: Copenhagen, Denmark
Best Adjective to Describe You: Accountable
---
In 20 words or less, what is the best thing about being part of this department?
The best thing about the History department is the availability and accessibility of the staff. Everyone in the department is extremely accessible and willing to go the extra mile to assist you as long as you simply ask. In addition, the department is very passionate about their fields of study and were students themselves at rigorous institutions so they understand the expectations of what they are asking of you.
What is your advice to first years and sophomores about getting connected to this department?
My biggest piece of advice for people trying to get connected to the department is probably the most obvious, which is you just have to talk to somebody. I would first recommend utilizing upperclassmen and those familiar with the department, and if your interest grows from there just walk into the office as somebody will be more than glad to talk to you.
What is the most valuable thing you've learned at K?
The most valuable thing I've learned at K is the work ethic that the trimester system instills in you. The education and the stuff I've literally learned in the classrooms has been fantastic but what really sets K apart is the three 10 week grinds that make up the entire year. For me, even though I was on trimesters in high school, learning how to navigate K and being able to roll with the punches it dishes out and at the same time enjoy success while dealing with setbacks I think have contributed the most to who I am today as a senior compared to when I was a freshman. It's this aspect of K that I look most forward to taking with me to my next endeavor.
What has been your favorite class at K? Why?
My favorite class at K has to be my Intro to African Studies course. I somewhat took the class on a whim and my interest in African Studies really took off from there. It has led me to opportunities I never would have had otherwise sticking within my comfort zone.
How have you taken advantage of the open curriculum or experienced breadth in your education?
While somewhat skeptical at first, a combination of curiosity and poor scheduling times as a freshman left me at the end of my first year taking courses in economics, ecological philosophy, political science, African Studies, history, psychology, and theatre. As a result some preconceived notions I had about what I had originally wanted to do have been reconsidered.
What experiential education opportunities have you participated in?
During my time at K I've worked on the chain gang at the Kalamazoo College Football games, I played on a couple of intramural soccer teams, and in the past, I've interned for a local Congressman.
What is your SIP?
The Justification of the Danish Role in the Transatlantic Slave Trade and its Legal Ramifications
What are your career aspirations/next steps after K?
Currently, after graduating from K I hope to attend law school.