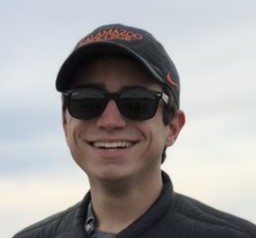 Alex Fahle
(he/him/his)
k18df02@kzoo.edu
Hometown: Grosse Pointe, Michigan
Majors: German and Political Science
Best Adjective to Describe You: Outgoing
---
In 20 words or less, what is the best thing about being part of this department?
The best part of being in the German department is being able to learn about German history and German culture.
What is your advice to first years and sophomores about getting connected to this department?
Take a chance on the department, I can assure that the department is both academically fun and engaging.
What is the most valuable thing you've learned at K?
Make sure you are ahead of your work. Don't wait till the last minute to work on a big assignment.
What has been your favorite class at K? Why?
GERM-204 has been my favorite class that I've taken, because we got to learn a lot about German through TV.
How have you taken advantage of the open curriculum or experienced breadth in your education?
I was able to take classes that were out of my majors and see what other topics were interesting.
What experiential education opportunities have you participated in?
I have been an intern for the Office of Religious and Spiritual Life here, as well as Hillel.
What is your SIP?
My SIP will be on changing demographics in New York City, and how they have transformed politics in the city.
What are your career aspirations/next steps after K?
I want to take part in either Fulbright in Germany next year or go to law school.