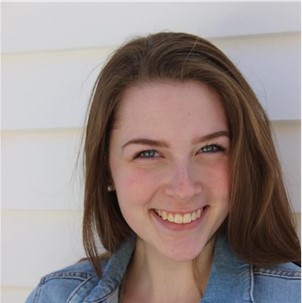 Katie Miller-Purrenhage
k17km01@kzoo.edu
Hometown: Lansing, Michigan
Majors: German and Music
Minor: Philosophy
Study Abroad: Erlangen, Germany
Best Adjective to Describe You: Passionate
---
In 20 words or less, what is the best thing about being part of this department?
The faculty truly cares about all their students succeeding no matter their level and are passionate about what they do!
What is your advice to first years and sophomores about getting connected to this department?
Talk to lots of people at the department events! It's always a good idea to hear about study abroad and requirements from students that have experienced it themselves. A lot of the events (like Maifest) are also really fun and you learn a lot about everyone in the department.
What is the most valuable thing you've learned at K?
I've learned to focus more on growing myself than trying only to get good grades. It's important to remember that college isn't just about learning what's in your classes, but also about learning to expand your horizons and become a better person.
What has been your favorite class at K? Why?
German 301 was probably my favorite class. Since it was focused on German culture–primarily on food and how it relates to culture–I learned about a lot of different perspectives, histories, and traditions and was able to strengthen all aspects of learning a language.
How have you taken advantage of the open curriculum or experienced breadth in your education?
I'd been pretty set on studying music and possibly German when I came to K, but I was open to trying different subjects as well. My sophomore year I took a class on ethics in the philosophy department because it interested me and now I have a philosophy minor! I've also taken a few classes in the economics and WGS departments and have been able to incorporate what I learned from those classes into my majors and minor.
What experiential education opportunities have you participated in?
I was the Academia Azteca intern at El Concilio (a nonprofit in Kalamazoo). I work at Woodward Elementary School as a teacher's aide/tutor. I had an internship working with refugees and immigrants in a middle school and I participate in the Kalamazoo Philharmonia, Academy Street Winds, and College Singers.
What is your SIP?
I'm doing a composition SIP. This means I'm going to write and arrange music for various chamber ensembles to be performed in Spring!
What are your career aspirations/next steps after K?
I'm hoping to end up working in the nonprofit sector after I graduate, but before then I'm planning on attending graduate school and am applying for a Fulbright grant.