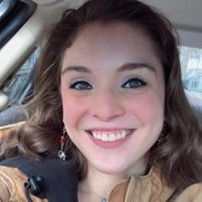 Morgan Acord
(she/her/hers)
k19ma01@kzoo.edu
Hometown: Dearborn, MI
Major: English
Best Adjective to Describe You: Passionate
---
In 20 words or less, what is the best thing about being part of this department?
The best thing about being part of the English Department is the varying perspectives and conversations surrounding literature. So much fun!
What is your biggest piece of advice to first years & sophomores about getting connected to this department?
Talk to the English Professors and take a wide array of courses! The professors are super knowledgeable and friendly, and I promise they are not scary! They are more than willing to talk to you about their courses and what the course is made up of, so don't be shy! Not every English class will be for everyone, and that's okay. Taking a wide array will allow you to see what your interests are in literature and show you that English can be enjoyable, and that you do not have to take a class on Shakespeare or the 19th Century if you don't want to. Taking a wide array of English courses is also useful to see just how many perspectives and types of literature there are out there; African American Literature, Feminist Literature, Early Modern, Post-Modern, Post-Colonial, and so many more; all of these are offered at K and all are useful for English majors or anyone who wants to learn more about that particular field of literature.
What is the most valuable thing you've learned at K?
The most valuable thing I have learned at K is to never sell myself short or underestimate myself. As a low-income, working, first-gen student with ADHD, my imposter syndrome has always been horrible in any sort of academic institution, and especially at K. The English professors always made me feel welcome in their courses, and the friends that I have made at K have taught me that despite the fact I do not fit into the traditional "academic" student role (which I hope is questioned and broken down throughout time; everyone is worthy of an education, as well as feeling welcome in an academic institution!), I can still succeed within my own definitions of success, and break down connotative definitions of success, and feel like I am making some sort of a difference.
What has been your favorite class at K? Why?
I would say 19th Century Women's Literature with Dr. Fong was easily one of my favorites, and one of the most influential I have ever taken. This class truly broke down the stereotype of 19th Century Literature being stuffy and one-sided; the 19th Century was absolutely buck-wild! By buck-wild, I mean there were so many things going on with so many different communities, both good and bad, that there are so many different perspectives and narratives that are relevant to conversations regarding race, womanhood/ gender, intersectionality, sex, etc. that are still prevalent today! This class offered texts that I had read before, like Jane Eyre, and others that I had not, like The Woman of Colour and exploring these texts helped me see the 19th Century in a way I had never thought of/been exposed to before and only solidified and expanded my adoration for 19th Century Literature. (My favorite books are Frankenstein and The Portrait of Dorian Gray so I'll let you connect those dots)
How have you taken advantage of the open curriculum or experienced breadth in your education?
I have taken advantage of the open curriculum by taking almost every English class offered at K, as contradictory as that sounds! I have taken a lot of English courses to explore certain fields, cultures, and studies of literature, because I think varying perspectives are so important! (I also love a good story) I have taken courses outside of English, like history and language, and these were useful in their own ways to explore outside of my passion for literature.
What experiential education opportunities have you participated in?
I was a Writing Consultant at the Writing Center my Junior year! I adored working with the Writing Center and the students who came in. I loved looking over new ideas and helping students work through their thoughts and brainstorm instead of telling them "yes, no, and put a comma here".
What is your SIP?
My SIP is going to be an academic piece of criticism, or an essay, about motherhood and the supernatural in 19th Century Literature! I'm really looking forward to it!
What are your career aspirations/next steps after K?
After K, I plan on taking a gap year to catch my breath after going to undergraduate school during a global pandemic; it was a little much. After my gap year, I plan on going to a Master's/Ph.D. program to get a doctorate in 19th Century Literature and become a professor! I also plan on writing creatively and hopefully publishing a few books. I love to write short stories and poetry. After grad school, I have no clue where I'm going to move or teach but I'll figure it out!
What is a random fun fact about you?
I'm very spiritual and I adore astrology. With that being said, I'm a Leo. I also like to walk around cemeteries because they are peaceful and quiet.