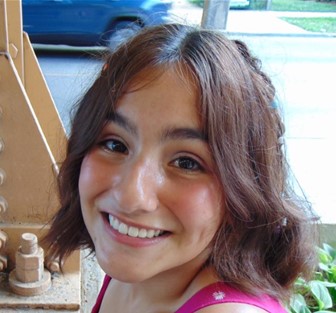 Jessica Chaidez
(she/her/hers)
k18jc03@kzoo.edu
Hometown: Chicago, Illinois
Major: English
Minor: Philosophy
Concentration: Film and Media Studies
Best Adjective to Describe You: Enthusiastic
---
In 20 words or less, what is the best thing about being part of this department?
The freedom and security to create freely and express your thoughts without hesitation.
What is your advice to first years and sophomores about getting connected to this department?
Go to department events! Book and poetry readings are an especially wonderful opportunity to talk one on one with your professors and peers outside of the traditional classroom (not to mention, there are usually some pretty tasty snacks!). Also, try to take courses with every professor in the department. They are all amazing instructors and mentors and will impart knowledge on you that you will never forget!
What is the most valuable thing you've learned at K?
Be yourself and be open-minded always. It might not seem like it at first, but you will find your crowd. When you stay true to yourself, you will stumble into so many things at K that will make the college experience unforgettable.
What has been your favorite class at K? Why?
Picking a favorite is honestly incredibly difficult – I have loved them all! However, the poetry track courses have definitely made the biggest impact on me as an individual. It was amazing to watch my peers and I grow and become more confident in sharing our work and being vulnerable through our writing. The second you finish your last poetry course, you will be reminiscing on all the memories you made and people you met.
How have you taken advantage of the open curriculum or experienced breadth in your education?
High school opened up so many different interests for me – music, philosophy, mythology, and computer science – all of which I had no real free time to explore on my own. The breadth of K's intro classes on these very topics has given me the space to finally delve into them! I constantly see connecting threads between my courses that have inspired my term papers and my personal philosophies.
What experiential education opportunities have you participated in?
My sophomore year I had the opportunity to be part of a living-learning house with 6 dear friends of mine. We worked hard to plan out events for the student body that would make the K campus feel more like home and detract from the school's intense stress culture. This year I will also be working as a consultant in the Writing Center! Come and see me!
What is your SIP?
My SIP is a collection of short stories and poetry that reflects on and attempts to blur the lines between our private and public identities.
What are your career aspirations/next steps after K?
I hope to participate in a stenography program back home in Chicago, get my certification, and work for the Circuit Court of Cook County, do live captioning, or even pursue something else if it doesn't work out. The possibilities are endless!