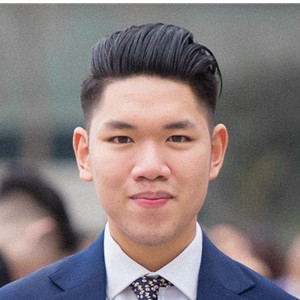 Minh Dang
k17md01@kzoo.edu
Hometown: Hanoi, Vietnam
Majors: Economics and Mathematics
Study Abroad: Budapest Semester in Mathematics
Best Adjective to Describe You: Outgoing
---
In 20 words or less, what is the best thing about being part of this department?
Every Professor comes from a different specialization. Some fun facts: there is a Prof who used to be the mayor of Kalamazoo, and there is another Prof who is now working at/with the Federal Reserve Chicago, etc.
What is your advice to first years and sophomores about getting connected to this department?
Take classes that interest you, talk to upperclassmen in the department, and definitely just talk to the professors even if you have not taken their classes. Also, please give suggestions to the DSA.
What is the most valuable thing you've learned at K?
The most valuable thing(s) that I have learned at K are the universal skills that are beneficial later on such as managing time, solving problems, and learning new things.
What has been your favorite class at K? Why?
There are a lot of good classes at K, so it is hard to pick one. Microeconomics blew my mind because it explained the underlying theory learned in Econ101 nicely with math. I would say taking a computer science class like Intro to Programming was rewarding to me since it helped me learn new software faster, and it taught me to organize my ideas effectively.
How have you taken advantage of the open curriculum or experienced breadth in your education?
The open curriculum has been beneficial to me since I have been finding myself wanting to take a majority of classes in three different departments that would probably be impossible otherwise.
What experiential education opportunities have you participated in?
I have done an internship for the W.E. Upjohn Institute for Employment Research, which contributed a lot to my learning. Other than that, I am a Resident Assistant on campus.
What is your SIP?
At the moment, it is not finalized. I plan to cooperate with the CCPD to analyze their data.
What are your career aspirations/next steps after K?
I hope I could do another internship with another function and then work for one or two years before going to grad school. I am also experimenting with some other hobbies that could have an impact on my career.