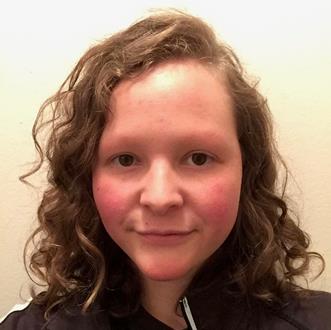 Hannah Pszenica
k15hp01@kzoo.edu
Hometown: West Bloomfield, Michigan
Majors: East Asian Studies, Business
Study Abroad: China
Best Adjective to Describe You: Thoughtful
---
In 20 words or less, what is the best thing about being part of this department?
The East Asian Studies department is a close-knit community where everyone is passionate about what they do and happy to work with you.
What is your advice to first years and sophomores about getting connected to this department?
Participate in classes, get creative with projects, and communicate with teachers. Also, look for ways outside of class to interact with the cultures you are learning about, such as through watching TV shows or listening to music in the language you are learning.
What is the most valuable thing you've learned at K?
How to take advantage of available resources, build relationships, and not be afraid to try new things or ask for help.
What has been your favorite class at K? Why?
My favorite class has been the "Who are the Samurai?" First-Year Seminar with Dr. Frost. I was immediately introduced to many other students interested in East Asia, as well as learned about a fascinating aspect of Japanese history and how to properly research and write papers. My other favorites are anything else Dr. Frost teaches.
How have you taken advantage of the open curriculum or experienced breadth in your education?
I have enjoyed the ability to take non-requirement classes that I was interested in. My favorites of these would be Creative Writing and Logic and Reasoning.
What experiential education opportunities have you participated in?
American Institute in Taiwan U.S. Department of Commerce: International Business Internship
Metalloid Corporation: Marketing Research Internship
Michigan State University's Michigan Export Growth Program: International Market Research Internship
East Michigan District Export Council (EMDEC): Marketing and Communications Internship
Woodward Elementary School: Teacher's Aide and Student Mentor
What is your SIP?
A study on how China is using the image of the ancient silk road to market their current Belt and Road Initiative.
What are your career aspirations/next steps after K?
I am interested in working for the Foreign Commercial Service, as well as for private companies that trade with Asia. I am also interested in participating in Fulbright's program to teach English in South Korea and would like to learn Korean. After working for several years, I plan on applying for an MBA program.