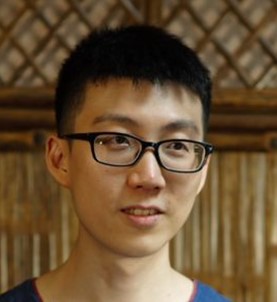 Leo Liu
(he/his)
k18sl02@kzoo.edu
Hometown: Beijing, China
Major: East Asian Studies
Minor: Anthropology & Sociology
Best Adjective to Describe You: Intentional
---
In 20 words or less, what is the best thing about being part of this department?
You can have a chance to study aboard and to experience a completely different culture.
What is your advice to first years and sophomores about getting connected to this department?
For many of you, especially those of you who are not familiar with Asian culture, what you're probably going to learn in this department is something different from your previous knowledge and experience, so try to always have an inclusive mindset.
What is the most valuable thing you've learned at K?
Rigorous academic attitude and open-minded academic thinking. People from different countries and backgrounds look at the same issue (whether academic or not) from different perspectives. It is important to not judge but try to understand.
What has been your favorite class at K? Why?
Occupiers/Occupied in East Asia. In this course you might be exposed to some dark and brutal side of history, but that's what I love about this class. It let me know about the true side of history that is not known to many people. It also helped me to understand the international situation in modern Asia.
How have you taken advantage of the open curriculum or experienced breadth in your education?
In the first two years of K, I took courses from many different subjects. Although some courses were not closely related to my current major, they also greatly helped me broaden my horizons.
What experiential education opportunities have you participated in?
I had an internship in China as a Chinese calligraphy assistant before I came to K.
What is your SIP?
Postwar Japan's Cultural Propaganda and Export
What are your career aspirations/next steps after K?
After graduating from K, I would like to study aboard in Japan as a graduate student to continue my research on East Asian studies.