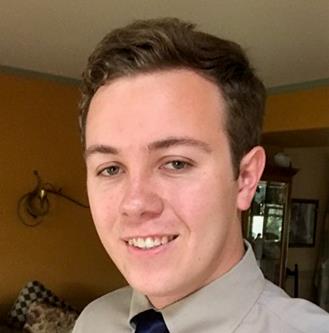 Kyle Neuner
k16kn01@kzoo.edu
Hometown: Colorado Springs, Colorado
Majors: Classics, German
Minor: Classical Civilization
Study Abroad: Intercollegiate Center for Classical Studies, Rome
Best Adjective to Describe You: Self-Assured
---
In 20 words or less, what is the best thing about being part of this department?
Being able to study my favorite things in exactly the way I want.
What is your advice to first years and sophomores about getting connected to this department?
Start taking some of the introductory classes and just get started with it. All of the faculty are very approachable and would love to hear from you and give advice about the best way for you to learn in your own way.
What is the most valuable thing you've learned at K?
The best things in life are waiting for you, but you have to put in the effort to grab them.
What has been your favorite class at K? Why?
My first Latin class at K, LATN-425: Elegiac poetry. It settled for sure that I would love to study Classics and got me started on the path.
How have you taken advantage of the open curriculum or experienced breadth in your education?
I've taken a number of classes completely outside of my departments, because I have had room in my schedule. I've taken ANSO classes, English classes, and Philosophy classes. All were unnecessary for me but still excellent to take.
What experiential education opportunities have you participated in?
I did an internship as a middle and high school Latin teacher in winter 2019, and I will be the TA for Classics (Latin specifically) next year.
What is your SIP?
I am translating and writing a commentary about the "Thirty Tyrants" section of the Historia Augusta.
What are your career aspirations/next steps after K?
I hope to be a high school Latin teacher.