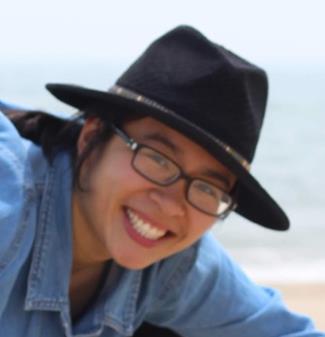 Li Li Huynh
k16lh02@kzoo.edu
Hometown: Hanoi, Vietnam
Major: East Asian Studies: China Track
Study Abroad: Beijing and Harbin, China
Best Adjective to Describe You: Open-minded
---
In 20 words or less, what is the best thing about being part of this department?
Other aspects are included, but the professors and the culture itself are definitely the best.
What is your advice to first years and sophomores about getting connected to this department?
If you see me or any other students who studied abroad, don't hesitate to say hi and ask us any questions. We will be super excited to answer your questions!
What is the most valuable thing you've learned at K?
Academics and K environment can be stressful, but if you're willing to keep an open-minded mentality, along with knowing who and where your support system is, you will be smiling even if you're having the hardest time of your life. DO REMEMBER to take care of yourself.
What has been your favorite class at K? Why?
I love my Chinese language classes because my classmates, professors and the environment they have created make it super fun and exciting.
How have you taken advantage of the open curriculum or experienced breadth in your education?
I was focused on taking all the required classes to finish my major so now, in my senior year of college, I have all the time in the world to explore different classes in the fields that I'm interested in!
What experiential education opportunities have you participated in?
In my sophomore year, I was the Event Coordinator for APISA, Director of Asia Fest (a once a year show which you'll see happening in Winter quarter), Communication Director of World Night (a show you should attend in the Spring), and many other campus events. While studying abroad in Beijing, China, I had a chance to intern at the Guang'anmen Hospital in Beijing.
What is your SIP?
It may change, but I'm currently thinking of Different Treating Methods of Traditional Chinese Medicine (TCM) and Western Medicine for Depression, but this may change.
What are your career aspirations/next steps after K?
Right after I graduate, I want to intern abroad and live in China for about 2-3 years, then come back to the US and work. I'm interested in a lot of things, so I don't want to restrict myself just yet.