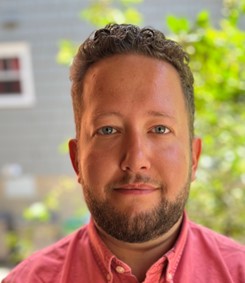 Piet Slager
(he/him/his)
k19ps01@kzoo.edu
Hometown: Minneapolis, MN
Major: Business
Study Abroad: Costa Rica: Healthcare in Latin America
Best Adjective to Describe You: Open-minded
---
In 20 words or less, what is the best thing about being part of this department?
Professors want you to find your path for success so use office hours to discuss course material or career aspirations. who have contributed to my development and success.
What is your biggest piece of advice to first years and sophomores about getting connected to this department?
Develop connections and relationships with your professors. They want you to do well. Don't be afraid or timid. If you still need help or clarification reach out to them.
What is the most valuable thing you've learned at K?
When the road gets bumpy, don't retreat. Remember that every challenge is an opportunity to learn, grow, and improve. While never easy, facing and embracing adversity can lead to success, making us stronger, and better equipped for anything and everything that lies ahead.
What has been your favorite class at K? Why?
My favorite class has been Business Communication with Professor David Rhoa because I learned how in a business setting, it is essential to be able to efficiently convey messages concisely without emotions or feelings but instead using the facts of a situation.
How have you taken advantage of the open curriculum or experienced breadth in your education?
Being able to take courses in the English, Art, Environmental Sciences, Political Science, and Biology departments, all while completing my major within the Business department, has given me the opportunity to develop critical thinking skills while engaging in the most important issues of today.
What experiential education opportunities have you participated in?
I am a current Corporate Responsibility Intern with Kalsec. I am the President of the Marketing & Investing Kalamazoo College Student Organization. I was Vice President of Hillel my junior year. Before the 2020 Presidential Election, I interned with the Student Public Interest Research Group helping Kalamazoo College students register to vote and casting ballots.
What is your SIP?
I will be completing an Experiential SIP as a Corporate Responsibility Intern with Kalsec where I will be coordinating a four-tiered audit analyzing company Labor, Health & Safety, Environment, and Business Practices.
What are your career aspirations/next steps after K?
Healthcare Venture Capital
What is a random fun fact about you?
I once traveled to Sweden to represent the national youth USA Bandy Team.