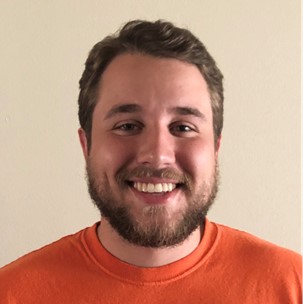 Niko Nickson
k17nn01@kzoo.edu
Hometown: Sterling Heights, Michigan
Major: Biology
Concentration: Environmental Studies
Best Adjective to Describe You: Learner
---
In 20 words or less, what is the best thing about being part of this department?
Biology is the study of life. It covers many different topics and has something to offer everybody.
What is your advice to first years and sophomores about getting connected to this department?
Do not stress about not getting into the classes you want at first. K's curriculum is set up to allow students the opportunity to take their first year to explore their interests. As many students in our department start out with pre-health intentions, I would advise them that there is no clear-cut path to getting to medical/grad/vet/dental/etc. school. I did not take my first biology class until my first-year winter, and yet still had an ample amount of time to catch up to my peers in the prerequisites, work on my SIP, and study to take the MCAT my junior-year summer. Each one of my peers has a different story for how they got to where they are and I'm sure they would be more than happy to share their wisdom for navigating Kalamazoo College.
What is the most valuable thing you've learned at K?
My advice to all students is that there is a lot of value in being a constant learner and approaching every situation as an opportunity to grow and improve. This applies to both the classroom and beyond; in a career at Kalamazoo College, there will be plenty of opportunities to grow/improve that initially present as difficult classes, uncomfortable conversations, and new opportunities. Embracing each of these situations and using that experience to move forward will make a big difference in your career here.
What has been your favorite class at K? Why?
Cell and Molecular Biology. Cells are the foundation of life and I find it fascinating the way they are so intricate and efficient, yet microscopic. This class provides students a strong foundation in biological systems, setting them up nicely for the classes that follow. I also really appreciated the class because of its difficulty; it's a challenging class, but one that (hopefully) transitions students to a new approach toward studying, exams, and content.
How have you taken advantage of the open curriculum or experienced breadth in your education?
I do my best to supplement my STEM classes with classes in the humanities every trimester. My goal has also been to take a class from every department, just to further expand the breadth of my education. One of the things I have appreciated by expanding to other departments is learning more about social inequalities and injustices that exist within the United States and global societies. I encourage all students to explore the various departments, as it allows for the opportunity to better understand a lot of different topics.
What experiential education opportunities have you participated in?
Student organizations are a great way to branch out and explore different interests. Currently, I serve as the president of Health Professions Society and the Office Coordinator for the Student Funding Board. Off campus, I am proud to serve as a unified partner for the Special Olympics, working with athletes who play basketball and run track for 4 years now. I also work part time as a rehabilitation aide, taking care of patients with Traumatic Brain Injury as they work toward an independent lifestyle.
What is your SIP?
Dr. Ann Fraser and I created a citizen science program that monitors the bumble bee species composition and abundance in the nine counties of Southwest Michigan. Bumble bees are declining globally, and our program (Southwest Michigan Bee Watch) has volunteers submit photos of bumble bees to a database. For my SIP, I am looking at the surrounding land development of the sightings and how that plays into the regional species we observe. The intent with this data is to inform future land management practices to conserve bumble bee species.
What are your career aspirations/next steps after K?
I was admitted to the Western Michigan University Homer Stryker M.D. School of Medicine Class of 2025 through their WMed Start early-decision program. After K, I will matriculate at WMed and begin medical school. One of the things I have really enjoyed from my undergraduate career is working with the community. Additionally, working as a rehabilitation aide has brought me to appreciate the story of each patient and how that enriches their care plan. Because of these passions I have found during my time at K, I have a strong interest in pursuing primary care (internal medicine/family medicine).