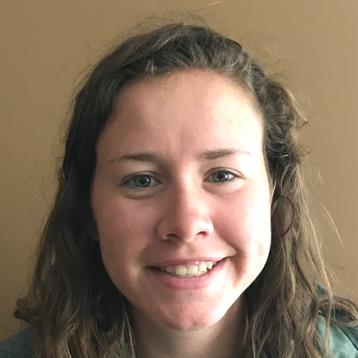 Madison Vallan
k16mv01@kzoo.edu
Hometown: Gross Pointe Farms, Michigan
Major: Chemistry
Concentration: Biochemistry & Molecular Biology
Study Abroad: Madrid, Spain
Best Adjective to Describe You: Dedicated
---
In 20 words or less, what is the best thing about being part of this department?
This concentration broadens your perspective on how the chemical aspects of life come together to form a bigger biological picture.
What is the most valuable thing you've learned at K?
At K, the most valuable thing I have learned is how to properly manage my time. Through balancing extensive school work, sports, extracurriculars, and free time, I have been able to apply my time management skills to set myself apart in a work setting.
What has been your favorite class at K? Why?
My favorite class at K has been Biochemistry with Dr. Truss. This class made me think about chemistry in a biological setting as well as applying it to medicinal and everyday applications.
How have you taken advantage of the open curriculum or experienced breadth in your education?
My sophomore spring, I studied abroad in Madrid, Spain. I had the opportunity to stay with a host family allowing for a greater engagement in the Spanish culture and language.
What experiential education opportunities have you participated in?
Teaching Assistant for Orgo II twice, Member and Current Captain of the Women's Soccer Team, Secretary of the Athletic Leadership Council, Member of the Health Professions Society
What is your SIP?
Synthesis of HDAC Inhibitor Multifunctional Hybrid drugs as a treatment for Prostate Cancer
What are your career aspirations/next steps after K?
Currently, I plan on pursuing a master's degree in Biochemistry or pharmaceutical sciences, then continuing to either Medical School or Pharmaceutical School.