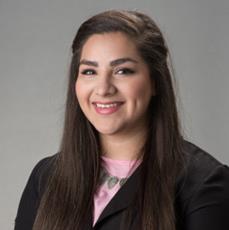 Mattie Gendron
k16md02@kzoo.edu
Hometown: Albuquerque, New Mexico
Majors: Art History, Business
Minor: Studio Art
Study Abroad: Rome, Italy at the American University of Rome
Best Adjective to Describe You: Dependable
---
In 20 words or less, what is the best thing about being part of this department?
The Art and Art History department is very inclusive and receptive to all backgrounds and ideas.
What is your advice to first years and sophomores about getting connected to this department?
Give any of the art classes a try! Regardless of if you are interested in another department or career path, taking an art course can help you to start thinking differently about how you approach other subjects.
What is the most valuable thing you've learned at K?
One of the most valuable things I have learned at K is how to continue to develop and refine my leadership skills to help my community and those around me. Being an RA has taught me how to build and strengthen relationships both professionally and personally and being involved in the Art and Art History departments has helped me to connect to those who I share a common creative space with.
What has been your favorite class at K? Why?
My favorite course at K has been the Modern Museum course from the Art History department. In that course, you visit many art museums, both local and around Michigan, and experience them with a new understanding of "the institution" by critiquing and analyzing them through curations.
How have you taken advantage of the open curriculum or experienced breadth in your education?
My first year at K, I spent the entire first quarter exploring the pre-med track. I quickly realized that I had a love and passion for taking art and art history courses. My second quarter, I shifted to taking advantage of the different academic opportunities I had available. I also took an Economics course that I did well in, making me realize I could combine my abilities in art and business towards marketing. Therefore, combining the two subjects I enjoyed most at K.
What experiential education opportunities have you participated in?
I have had three years' experience in the Office of Student Activities both as an Intern, as well as the Promotions and Advertising Coordinator. I have worked as a Resident Assistant with Residential Life two years in a row, and will also work as a Senior Resident Assistant during 2019-2020. I have had 2 summers as the Kalamazoo College Residential Life Student Assistant. I have also had a month long Internship with the Kalamazoo Institute of Art's Marketing Department.
What is your SIP?
My SIP is still undecided at this point. It will be in ceramics and most likely functional pottery in Winter 2020.
What are your career aspirations/next steps after K?
I am still undecided to what my career path after K is going to be. I have a few avenues to pursue. I could continue with either my Business or Art History degrees and go for an MBA or MFA after K. Or I could work on getting a Masters in Higher Education and look into more Residential Life experience at another institution.