---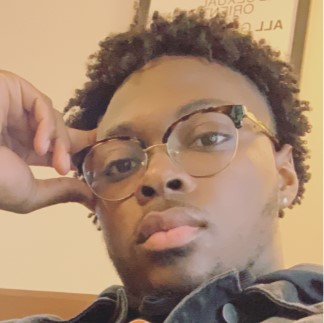 Jared Pittman
k16jp01@kzoo.edu
Hometown: Muskegon, Michigan
Major: History
Concentration: African Studies
Best Adjective to Describe You: Ambitious
In 20 words or less, what is the best thing about being part of this department?
African Studies covers so many topics about the continent and it really allows students to understand the true history of Africa and how far it has come.
What is your advice to first years and sophomores about getting connected to this department?
The biggest advice that I could give would be to take a chance and sign up for a class. Speaking to people about the department can only go so far, at some point you have to experience things for yourself. An African Studies class is worth the credit.
What has been your favorite class at K? Why?
My favorite class at K was actually my first African Studies class "The Atlantic Slave Trade." I had always been curious about slavery and I thought I knew a lot about it until I took the class. The class really put things into perspective for me and I have enjoyed the concentration since then.
How have you taken advantage of the open curriculum or experienced breadth in your education?
I have taken classes in multiple departments with intentions to find what I really enjoyed and wanted to learn about. I have taken other history classes, psychology, economics, political science, anso and languages. The liberal arts education is an unique experience and I have tried to take advantage of it as much as possible.
What experiential education opportunities have you participated in?
I had an internship with the Muskegon County Circuit Court Records Office. I held that intern position on the winter break of 2016 and summer break of 2017.
What is your SIP?
Gold Coast Ex-Servicemen and Ghana's Independence Movement: A study on the experiences and contributions of Gold Coast ex-servicemen during WWII under British colonial rule and how that led them to be primary leaders in Ghana's independence movement.
What are your career aspirations/next steps after K?
I plan to get my masters in Sports Management and start my career coaching college football.